With iSolved Time, Self-Service employees log on through a virtual clock or web browser and punch in and out or enter their time directly. Employees can also use self-service to view their schedules and accruals, and enter requests to their department supervisors. Under Full Features, add a bullet point that reads: Virtual clock setup available, eliminating the need to log in to iSolved to punch in and out.
Self-Service Overview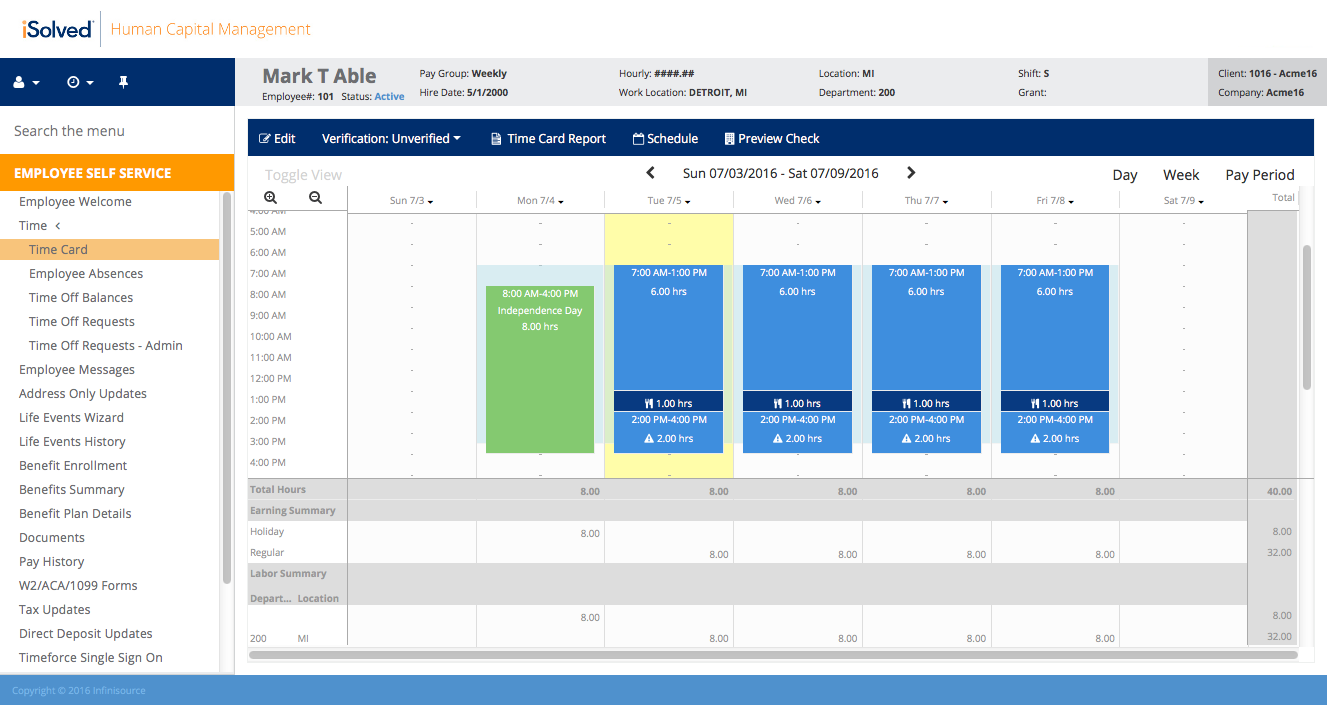 Graphic Time Card View
View your schedule from the graphic time card view.
Accruals and Abscense Requests
Employees can see their PTO and accrual balances.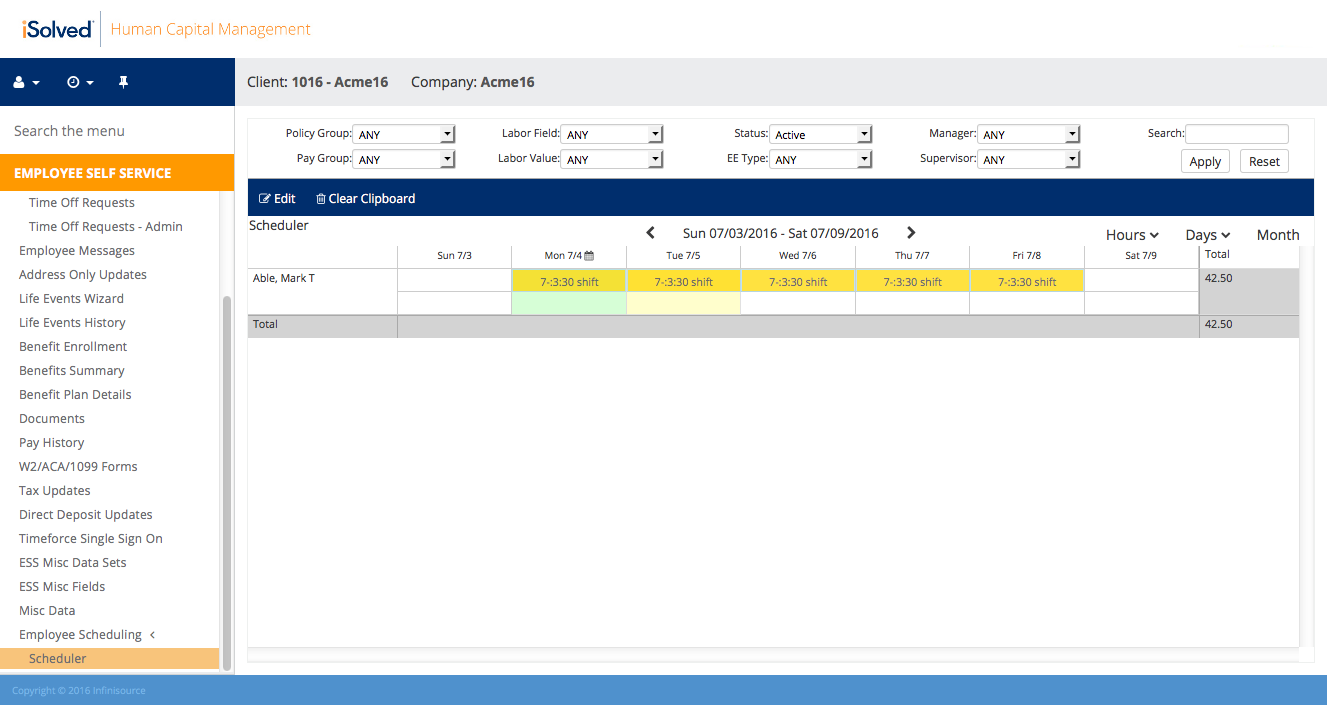 Tax Information Always Available
llow employees to update their tax details right through iSolved Time.
Tracking Time From Anywhere
Move beyond outdated time sheets and spreadsheets to process employee time and attendance with proficiency.
iSolved Time is the perfect fit for small-to-mid-sized employers. Born in the cloud, iSolved Time deploys quickly and it also scales with you, so as you grow, our solution grows with you. Activate the payroll services and HR for a full human capital management solution, all within the same technology platform.
Full Features
Capabilities
Integrates seamlessly with TimeForce
Supervisors and employees can easily track time entries, accruals and schedules in one location
Verification Option for accurate payroll processing
Employee self management of various HR-related administrative tasks
Browser-based interface : Very easy: Uses a universal interface that everyone understands—a web browser.
Unlimited schedules : Use and define as many schedules as you need
Employee can easily update their own personal information
Next Steps
Our iSolved Time Demo is a great way to learn more about how iSolved Time can help you better manage your time. Or, let us provide a quote for you today.
From time-punch to paycheck, iSolved Time is the solution you've been looking for.